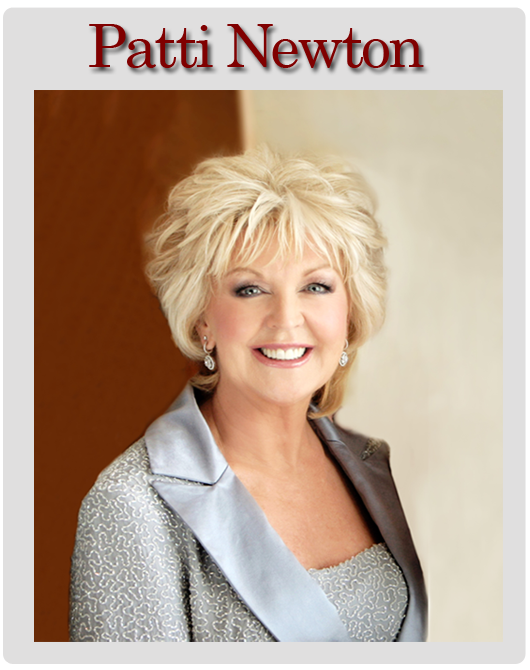 Patti Newton
Entertainer, presenter and Australian identity
Patti Newton, wife to TV legend Bert Newton for 39 years, has had a long and successful career in theatre, TV and radio.
Patti began her career at the age of four, playing the Tivoli Circuit in many of the company's legendary pantomimes. She kick-started her career in radio on the program Swallows Juniors, in which she continued to feature when it transitioned to television during the 1950s.
Patti later became In Melbourne Tonight's best known singer, dancer and sketch worker, dancing with Bert Newton, Graham Kennedy and Don Lane.
She also appeared in the very successful TV programs, Ford Super Quiz and The Tarax Show. In addition, Patti made regular appearances on the Good Morning Australia TV show for 14 years, and was one of the programs most popular presenters.
Patti's career extends beyond Australian shores, having worked throughout Europe, supporting many international stars including Lulu and Cilla Black, and as the resident compere and entertainer on the luxury liner, the QE2. Patti's other theatre credits include The Wizard of Oz, Sound of Music and Bye Bye Birdie.
Patti was honoured in 1997 for her work in entertaining the troops in Vietnam, and has since performed at many charity shows for the Vietnam veterans and their families.
Late 2007 saw Patti's return to television on Channel 7's ratings winner, Dancing with the Stars, where she was one of the series' favourite, finishing in third place. 2008 – 2011 Patti Netwon become the New Face of fashion brand Millers Clothing. More recently Patti appeared on Channel Nine's acclaimed Celebrity Apprentice, where she was 'fired' after task five, reflecting on her contribution as "a good effort for an old girl!"
Patti continues her regular spot on radio 3AW, Melbourne with Bruce Mansfield and Philip Brady.